Angry Bird Pyssla Beads Coasters
8,338 views
21 Comments
After making our very own Pyssla Beads Angry Bird keychain, I made a few more for Ethan's teachers. They loved it! :D It was Ethan's first time giving a gift to his teachers and he is extremely happy :)
Today, instead of turning them into keychain again *coz sumbody said he doesn't like keychain*, we made coasters out of those birds.
Angry Bird coasters *The one in the middle is NOT Angry Bird though, it's DOMO :D*
It's basically the same as making keychain except we don't hook a key ring on it.
Blue Angry Bird coaster
Red Angry Bird Coaster
The next time you visit me, you'll know what to expect. No more IKEA coasters BUT Angry Bird instead :D
I wanted to add background to make the coaster square but it turned out too large for a coaster so I scrapped the idea totally. Let this be a unique coaster that is neither round nor square :D
The coasters, keychains and even fridge magnets is now on sale at the Studio. Coming soon is the green pig and yellow bird!  And then.. there's DOMO, Doraemon, Hello Kitty and more! :D
Related Posts
//
//
//
//
//
//
//
//
//
//
//
//
//
//
//
//
//
//
Join ME for updates & giveaways!
About Me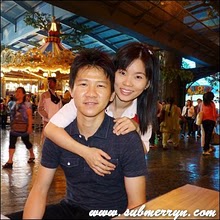 Home is where MY heart is.
I am a mother to two boys; Ethan and Ayden and a wife to Darling William. I'm a stay at home mum who blogs to break the monotony of life and to avoid feeling jaded. Would love to get to know all the Super Mommies and Daddies and Babies or Singles out there with the hope that we can learn more from each other. Most of all, I am a happy person, and I hope YOU are too.
Click here to learn more about me ^_^
Ethan and Ayden's Reading Progress