What to do with bubble wraps?
3,105 views
17 Comments
You know I am into recycling. I recycle almost everything that can be recycled namely toilet paper roll, egg cartons, bottles, old newspapers into art and today, I found something NEW to recycle.
Bubble wrap
If you love to eat love letters, you'll know that it always come with bubble wrap at the sides. Normally I'll dispose them before recycling the empty tin but today I figured there must be something creative coming out of it.
-Bubble wrap panty- Pic sourced from here
NO, I did not make a panty out of it! >_<
Nor did I use it to do this.. o.O
-Bubble wrap bra- Pic from here
What we did however was this..
Bubble wrap abstract art
The bubble wrap provides at least half an hour of creative fun for the kids in the Studio today. Click here for the full instruction.
Besides stepping on them for the 'fire-crackers' effect, what else do YOU do with your bubble wraps? Share, share a bit :D
//
//
//
//
//
//
//
//
//
//
//
//
//
//
Join ME for updates & giveaways!
About Me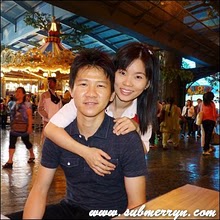 Home is where MY heart is.
I am a mother to two boys; Ethan and Ayden and a wife to Darling William. I'm a stay at home mum who blogs to break the monotony of life and to avoid feeling jaded. Would love to get to know all the Super Mommies and Daddies and Babies or Singles out there with the hope that we can learn more from each other. Most of all, I am a happy person, and I hope YOU are too.
Click here to learn more about me ^_^
Ethan and Ayden's Reading Progress