OMG! We ate DOG FOOD!
The GANG @ Betty's Midwest Kitchen
Upon entering I saw LOTS of PIGS!
Ethan's apple juice @ RM3
My Homemade Lemonade @ RM2.50
Ethan's Bacon Tomato Spaghetti @ RM15.00
Darling's Beer Batter Fish @ RM22
it came with a bowl of peas that Ethan happily shared with Grey!
Panda Foong sampling Ethan's spaghetti
It was a VERY fun time eating, laughing and exchanging gifts! Darling told me we were extremely noisy today! Oops…
//
//
//
//
//
//
//
//
//
//
//
//
//
//
//
//
//
//
//
//
//
//
//
//
//
//
//
//
//
//
//
//
//
//
Join ME for updates & giveaways!
About Me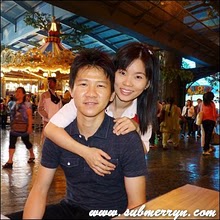 Home is where MY heart is.
I am a mother to two boys; Ethan and Ayden and a wife to Darling William. I'm a stay at home mum who blogs to break the monotony of life and to avoid feeling jaded. Would love to get to know all the Super Mommies and Daddies and Babies or Singles out there with the hope that we can learn more from each other. Most of all, I am a happy person, and I hope YOU are too.
Click here to learn more about me ^_^
Ethan and Ayden's Reading Progress