KFC's 500th outlet is now open
6,720 views
17 Comments
KFC's 500th outlet is now open in Subang 2
:D
Very the near me! Yeay!
I can dine or drive-thru day or night. KFC or Pizza Hut… just several steps away :P Habis~lah! Me hantu pizza!
P/S: Need to get some Herbal Life now after all those fast food…
//
//
//
//
//
//
//
//
//
//
//
//
//
//
//
//
//
Join ME for updates & giveaways!
About Me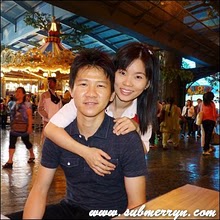 Home is where MY heart is.
I am a mother to two boys; Ethan and Ayden and a wife to Darling William. I'm a stay at home mum who blogs to break the monotony of life and to avoid feeling jaded. Would love to get to know all the Super Mommies and Daddies and Babies or Singles out there with the hope that we can learn more from each other. Most of all, I am a happy person, and I hope YOU are too.
Click here to learn more about me ^_^
Ethan and Ayden's Reading Progress